Step-by-Step Installation Guide
To install Python
Go to Python's Official Website "https://www.python.org/" to download python
Download the Latest version
Locate the downloaded file into your system
Open the File
Step 1: Run the Installer
Select check box of 'Add Python 3.X to PATH' to add Python path into Environment Variable automatically.
Then click on 'Install Now' section.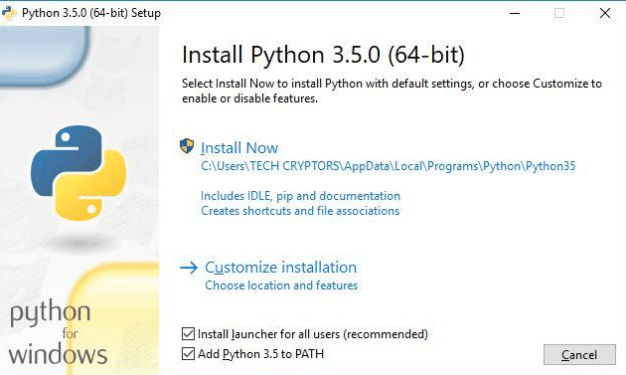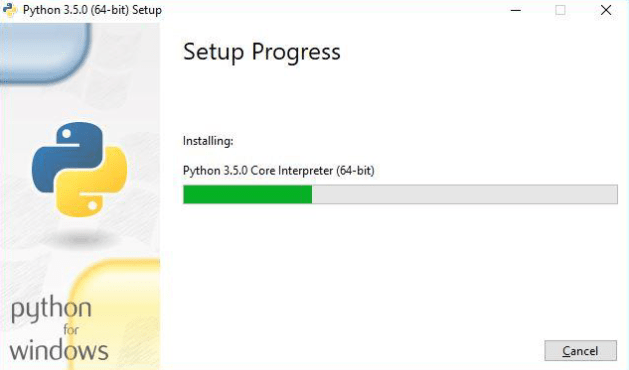 Step 1: Installation Progress
It will take some time as per system configuration to install Python into system successfully.
Step 1: Installation Complete
After completion of installation successfully, click on 'Finish' button.
And open application using Start menu.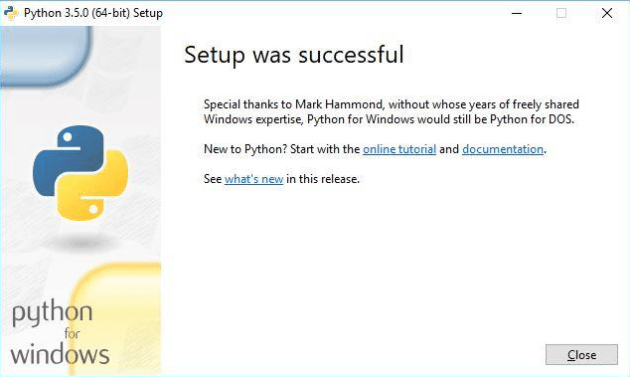 Congratulations!!! You've successfully downloaded the Python.
At Tech Cryptors, we believe in equipping our learners with a diverse skill set. In addition to our comprehensive Python courses, we also offer engaging Flask, Django, Python AI & ML, and Python Data analytics courses which will also help you upgrade your Python skills and enhance your knowledge in your Python journey.