Decrypting Technology for you.
TECH CRYPTORS is ISO 9001:2015 Certified Company,
We have mainly two sectors –

Training: We conduct technical Courses, Workshops, Webinars, Seminars to train Students, Engineers, Ph.D. holders, Faculties, Professionals All Over India & Globe in our online courses, training sessions at Colleges, Schools, Offices including IITs & NITs. We cover many trending & Job Oriented topics like Artificial Intelligence, Data Analytics-Tableau, Internet of Things, Robotics, SAS, Alteryx, Android App Development, , Augmented Reality, 3D Game Designing, Raspberry Pi, PCB Designing, Virtual Reality, Quadcopter, Matlab, PLC, Arduino & Many more….

Services: Along with training Tech Cryptors is also into providing Business Solutions to different entities, companies, individuals by providing quality & variety of services which includes –
• Data Analytics & Business Visualization
• IOT Solutions
• Digital Marketing
• AR – VR Solutions
• Product Development
• Application & Website Development
• Software Testing & Development
• Application Support
• 3D Game Development
• PCB Designing & Printing
• Digital Switches & Locks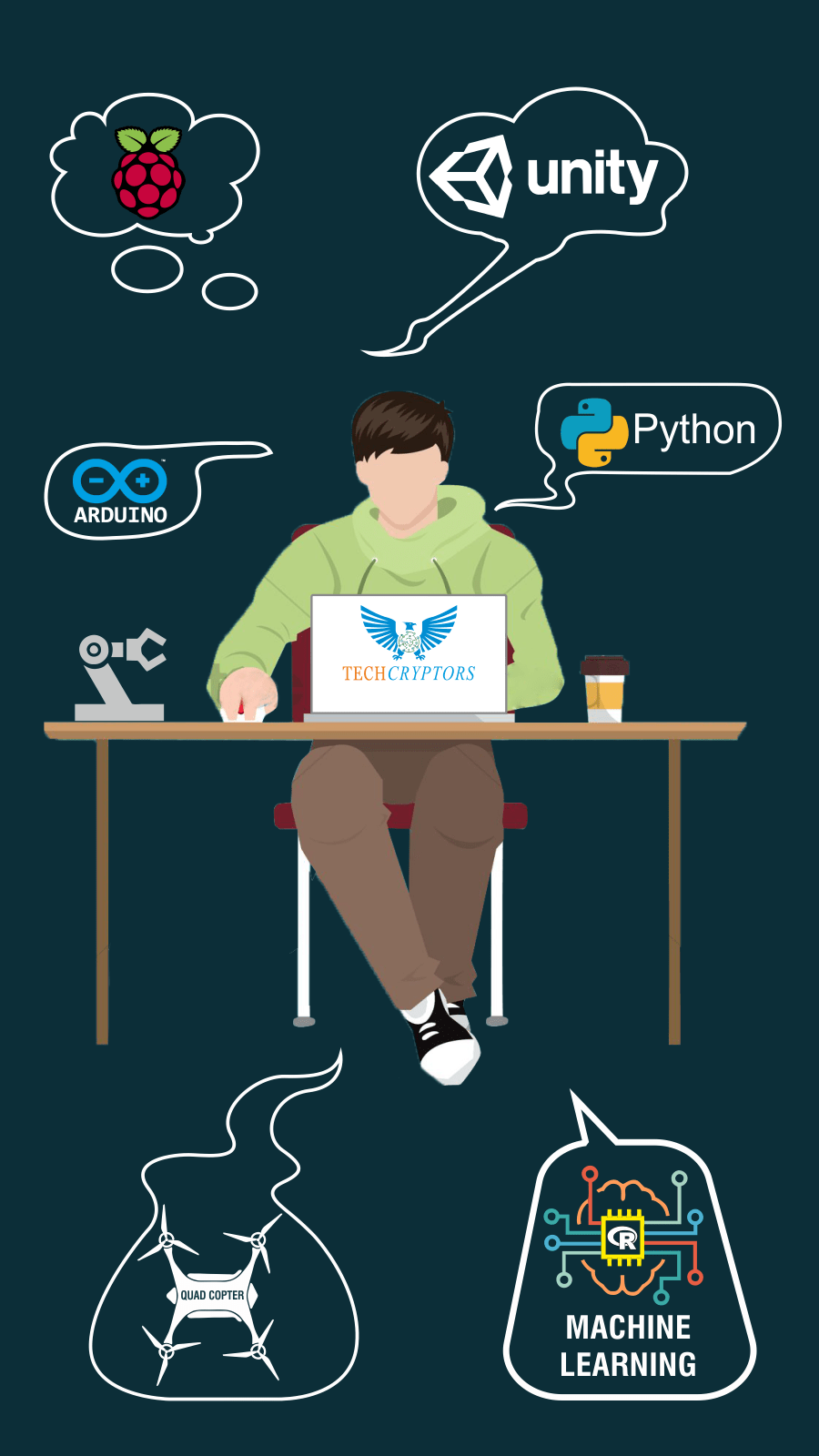 ● IT Services
● IoT Solutions & Product Development
● Certified Courses
● Workshops & Webinars
● Technical Project Guidance
●Electronic Component Selling

We have Trained around 50,000 + Students, Faculties, Professionals in Colleges, Schools, Offices All Over India & Globe including IITs & NITs.
F16, Sai Kripa Mall,
L.T. Road, Dahisar Station West, Mumbai, Maharashtra
400 068.