TECH CRYPTORS is an ISO 9001:2015 CERTIFIED COMPANY Leading in the field of IT SERVICES & TECHNICAL TRAINING by Serving different entities & Institutes including IITs and NITs. TECH CRYPTORS started with the intent of providing quality Training to Students, Engineers, PHD holders, Faculties, Professionals & bringing a new era of quality services in IT-IOT Sector All Over India & the Globe. We have Trained around 50,000 + Students, Faculties, Professionals in Colleges, Schools, Offices All Over India & Globe including IITs & NITs along with completing 250+ professional projects.
We have mainly two sectors recognized as Technical Training & IT Services

1) Certified Courses & Workshop:
We conduct certified technical Courses, Workshops, Webinars, Seminars on trending technological topics like Artificial Intelligence, Data Analytics, Data Visualization, Tableau, Power BI, SQL, Internet of Things, Robotics, Android App Development, Augmented Reality, Virtual Reality, 3D Game Designing, Raspberry Pi, PCB Designing, Python, Virtual Reality, Quadcopter, Matlab, Web Development, C, C++, Java, PLC, Arduino & Many more….

2) IT & IOT Services:
Along with training Tech Cryptors is also into providing Business Solutions to different entities, companies, individuals by providing quality & variety of services which includes •Website Development •Application Development •Software Development •Data Analytics & Business Visualization •IOT Services •Augmented  Reality Solutions •Virtual Reality Solutions •Digital Marketing •Software Testing •Application Support •3D Game Development •PCB Designing & Printing •Project Guidance & Making •Digital Locks, Switches •Product Development •Selling of Electronic Components for projects & Many more….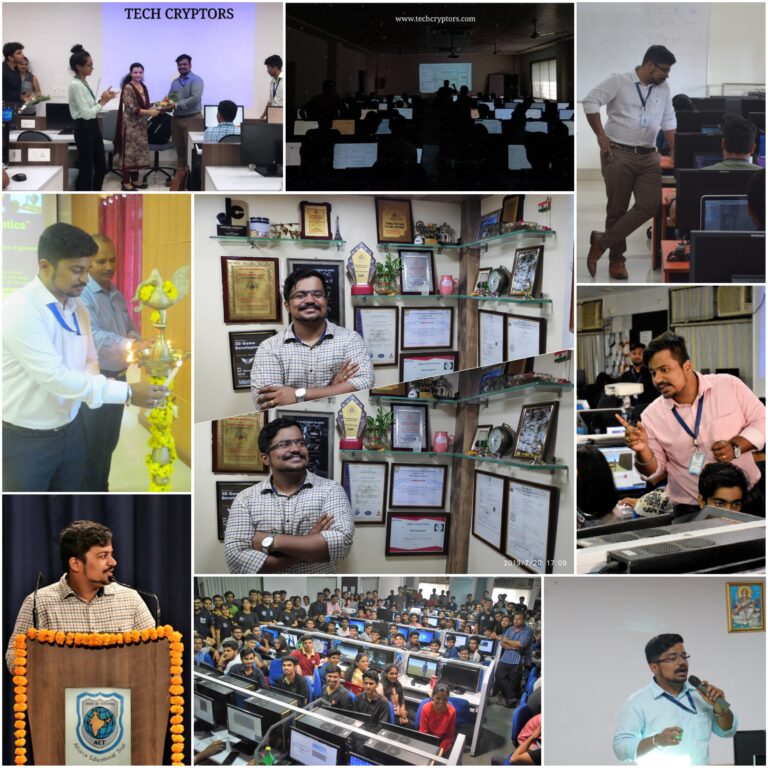 If you are fine not to change with time, the Industry will be fine changing you with someone else. The true nature of the universe is upgrading, doesn't matter how powerful you are, if you aren't evolving with time, you will get dissolved with time.
Well, that's the reason behind the foundation of TECH CRYPTORS, We help individuals to get ready for tomorrow by training them with the best content, quality & trending technologies, we help different entities, companies from various fields in development of their websites, software, applications, SEO or any kind IT Requirements. We also develop hardware products with different sensors, controllers and coding for the same.
The thing that highlights TECH CRYPTORS from anyone else is the quality of service we provide by doing out-of-the-box things for our clients when they need our suggestions more than our expertise because that's how we are trying to make a world a better place.
CEO & Founder - Tech Cryptors
☆ Training Sessions for Kids ☆
You can check feedback about our services anywhere or ask any of our clients about the same which you will always find positive.
Quality of our service & knowledge is up to date which gives our clients liberty to choose the technology they are comfortable with.
We deliver proposed services before the deadline promised by us with all functionalities discussed while starting the project.